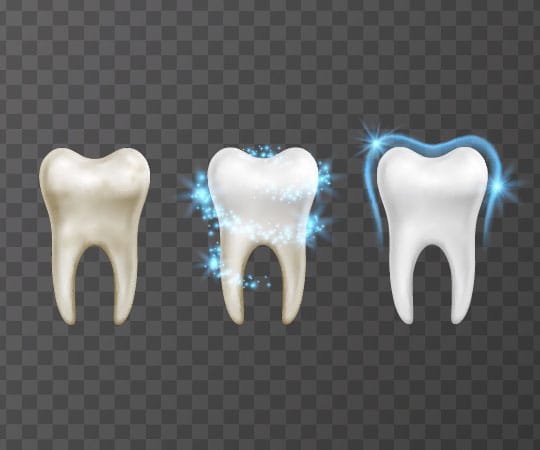 What is Teeth Whitening for Life Program?
While visiting a Dental Clinic, professional teeth whitening is a great way to achieve an amazing white smile. As with any other cosmetic procedure, teeth whitening requires periodic care. Due to our daily habits, teeth can discolor on a regular basis. 
Dentists have built a better solution. When you visit a dental clinic for teeth whitening, they will offer a solution that leads to a lasting white smile. Some of the dental clinics offer Lifetime Teeth Whitening!
Registration for the Lifetime Teeth Whitening Program is simple. At your dental appointment, you can sign up for the teeth whitening program. When you sign up, you will be given all of the custom bleaching trays and materials you need to achieve an amazing white smile. Use them at home on your schedule to achieve just the right amount of whitening that will look great for you.
Then each time you visit the Dental Clinic, for a routine cleaning and exam for the rest of your life, we will give you another touch-up tube of the special bleaching gel for free! No longer will you have to worry about running out of bleaching gel and having your beautiful smile turn dull or dingy. You'll have everything you need for a gorgeous white smile for the rest of your life!
What's the Catch of this program?
The program has no hidden fees. Clinics do ask that you come for your preventative check-ups every year and you give 48 hours notice if you need to reschedule the appointment for some reason. Routine dental visits are important for overall health and save thousands of dollars in the long run. This program simply provides a little extra incentive.
Visit a Dental Clinic and ask about a great Lifetime Whitening program today. Keep smiling!