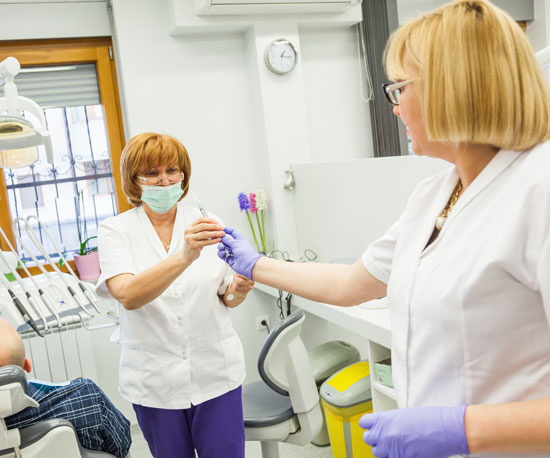 Administering sedation, general, and local anesthesia is an integral component of every dental practice. To determine the need for sedation, a national survey analyzed the connection between dental anxiety and the use of pain control measures. Experts found that almost 30% of respondents were terrified or nervous about getting an appointment.
Many patients avoid the dentist like a plague. They would rather skip treatment than cope with the anxiety and pain from any procedure. That's where oral sedation can come in handy. Those who are fearful tend to get better oral health care if they have access to conscious sedation or anesthesia. Our team at Bellevue Azalea Dentistry has taken that into account and made it our life's mission to provide patients with the best sedation dentistry. We have prepared a practical guideline on sedation dentistry that will answer all your queries. Keep reading to find out more.
Sedation dentistry allows the dentist to provide a sedative during or before treatment. This helps people put their minds at ease. The sedation a dentist selects helps them perform the service safely and efficiently. One of the key benefits of sedation dentistry in Bellevue are:
Treatments are done in a relaxed and comfortable atmosphere
Various procedures, such as a full-mouth restoration, can be finished in a single visit
Minimal discomforts post-treatment
Better comfort when going through a lengthy procedure
Sedation dentistry in Bellevue relies on medication to ensure ultimate relief. Commonly known as "sleep dentistry," people receive different levels of oral sedation. The types of sedation based on the treatment selected. The first one is minimal dental sedation.
It is meant to aid gagging and fear. As well as raising the pain threshold. The second level of sedation is conscious sedation (moderate sedation), capable of causing slurry speech. Conscious sedation is a go-to choice for doing a complex procedure and coping with fear.
Dentistry in Bellevue, WA uses this approach when treating root canals, routine cleanings, and fillings. It can also prove useful during minor surgery. Deep sedation, on the other hand, pushes the patient to the edge of consciousness. This method is reserved for a painful operation that requires hefty repair and fixes. Lastly is general anesthesia. It keeps the individual completely unconscious. This is a practical tool for more rigorous treatments, like dental surgery, for example. Our dental team can guide you through the whole process and necessary dental care.
Anti-Anxiety Pills
Bellevue Azalea dentistry can prescribe medication that belongs to the benzodiazepine family regarding fear and anxiety management. Options like Ativan, Xanax, Halcion, or Valium can help. For a dental procedure that lasts about 1 to 2 hours, Halcion is a practical choice.
For a longer appointment, from 2 to 4 hours, Ativan becomes a more potent alternative. These medications bind and tone down the fear receptors, allowing the brain to curb the anxiety.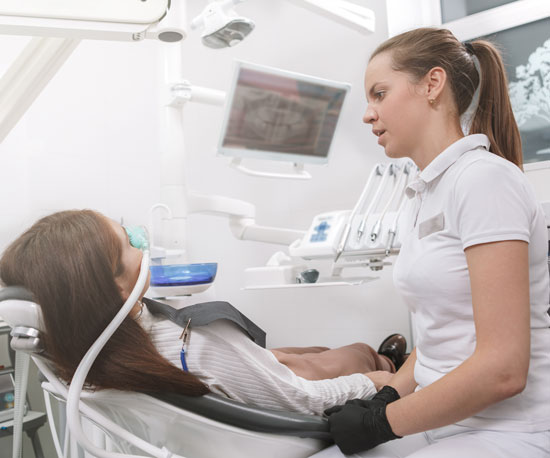 There Are Two Different Types of Benzodiazepines:
Anxiety-meds – prescribed to individuals who need to achieve a better and more relaxed state of mind.
Sedative-hypnotic

– designed to induce sleep, drowsiness, and calm, they can put a person in the form of hypnosis.
They differ in absorption rate and potency. Although benzos act as sedatives and anxiety-control meds, some are mainly focused on areas of the brain that target sleep. The rest of the meds focus on fear centers of the central nervous system.
In the majority of cases, increased doses can make a patient fall asleep, whereas smaller doses decrease anxiety without ensuring sedation. It's essential to avoid mixing drugs with alcohol. Use only the dose recommended by the dentist as they discussed during your appointments.
When Not to Take Benzodiazepines
Contact your healthcare practitioner if you are using benzos for oral problems. The drugs can impact the heart and liver. Inform your dentist if you are pregnant, have COPD (severe respiratory disease), or drug allergy. Be open about your depression, congestive heart complications, or impaired kidney function. It is crucial to be honest with your dentist about your current health state and any other medications you might be taking.
Do have in mind that benzos can interact with other drugs. So, a patient will need a detailed medical evaluation before relying on sedation dentistry to fall asleep. At Bellevue dental, we can advise you on everything you need to know about the level of sedation, using medications, and other questions you might be having. Feel free to contact us by phone email and let us know what you need. Our phone email is listed on our website.
Frequently Asked Questions
In Bellevue, WA, the cost for sedation dentistry varies. It will be affected by the location of the patient, dental team, and insurance provider. In Bellevue, you get the highest quality care at reasonable prices.
Of course. But, you will need to be fully aware of the side effects that can happen during dental care. Even though dentistry sedation has minimal adverse reactions, you can still have minor memory loss, fogginess, headaches, dry mouth, and drowsiness. The minor events from Dentistry in Bellevue WA, tend to go away on their own in a couple of hours.
Products like Midazolam, Propofol, and Ketamine are very popular. Midazolam is a derivative of benzos and a practical option for sedation. Propofol is a very potent agent. It is the best IV drug with many uses. Ketamine provides dissociative sedation. After the patient is awake, they can feel at ease.
It absolutely works. When you need to undergo dental treatment while sitting on a chair, Dr. Uparika Sharma in Bellevue, WA, is here to help. The whole purpose of sedation dentistry is to help both the patient and dentist in achieving optimal care. When the affected individual is less terrified of the process, they will do fewer sudden movements on the chair, and allow the dental expert to take care of the issue with ease.