Bellevue Pediatric Dentistry
Dentistry is an important service that helps us take better care of our oral wellbeing. Visiting a dentist regularly helps diagnose oral diseases early on and can help prevent severe complications.
A dentist does not only play a role in oral health among adults. Taking your child regularly to General Dentistry is essential, as this helps conditions be detected early and assists in reducing the risk of cavities.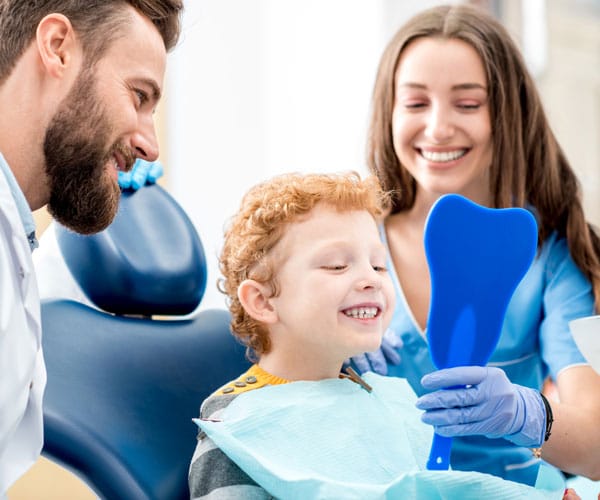 Child dentistry refers to a care provider who specializes in pediatric services. These dentists undergo special training in pediatric dentistry. The training introduces them to the specific needs of children and helps the professional understand the more common signs of oral problems among kids. A pediatric dentist is capable of providing dental services to kids from infancy up to their teenage years.
Why Is Child Dentistry Needed?
Common oral health problems differ among adults and children. This is why dental visits for kids need to be scheduled at a dental office specializing in pediatric services. The dental care will focus on identifying signs of growth-related issues in the oral cavity. Dental care will also assist in identifying other common problems that are seen among infants, toddlers, and teenagers. If you contact such a provider, they will also advise on best practices related to your child's oral health. The staff at the office will be committed to providing services in a manner that sets the child at ease.
How Treatment Works For Child Dentistry In Bellevue, WA
At a young age, dental visits generally focus on analyzing the growth of the child's oral cavity. During visits to the dental care office, a professional will provide a thorough checkup – looking at all elements of the oral cavity. The dental care provider will identify potential problems – and then implement the appropriate treatments to prevent future complications.
Your Child's First Visit To The Dentist
Going to the dentist for the first time can be scary for a child. It is not something they usually look forward to – but it does play an important role when caring for a kid in Bellevue, Washington. The process starts with calling the phone number of the dental office in Bellevue, Washington.
A team will usually be involved in the process. The team takes extra care to ensure children feel safe and comfortable. The care provider will also be gentle. Apart from the professional, a staff member may also be asked to help out during the procedure. The care provider will take a closer look at the oral cavity of the child. A large focus is placed on the teeth and jaw. Children's dentistry will also focus on the bite and gums. Kids with special needs can also be accommodated, as staff will usually be trained to assist such patients.
What Should I Tell My Child About The First Dental Visit In Bellevue, WA?
According to Dr. Uparika Sharma, a leading dentist at Bellevue Azalea dentistry, it is essential to ensure children are aware of the role of the dental care provider. Explain to your kid that the purpose is to ensure their teeth and gums are healthy. Make sure the kid knows the staff and care provider at the practice will take extra precautions. It is also essential to ensure the child understands that the environment is safe.
What About Preventative Care
Cavities and other dental problems are not something anyone looks forward to. Patients at a pediatric dental office will receive preventative care services. The team is committed to ensuring teeth, bite alignment, the jaw, and the gums are detected as early as possible. Regular cleaning of the teeth may be advised. Our dentist offers 5 important tips for dental care for kids to promote a healthy mouth and forms part of preventative care.
Cavity Prevention
The prevention of cavities should start at home. When children's oral health strategy is adequate, they look forward to going to the dentist – as these patients usually do not require invasive procedures. Thus, as part of pediatric dental care, make sure you also help your kid adopt the proper techniques at home. Kids' dental care at home consists of brushing teeth two times a day and limiting exposure to sugar and other harmful ingredients.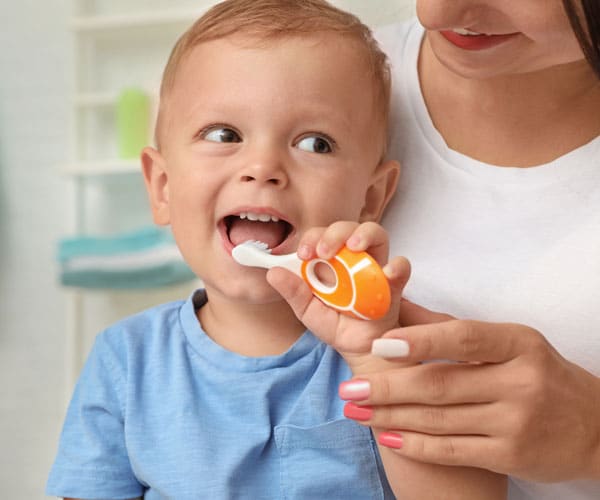 Frequently Asked Questions
You should consult Pediatric dentistry once in six months, following when your child's first tooth comes out. Pediatric dentists often advise parents to schedule the initial appointment at a 12-month age.
A Bellevue pediatric dentistry service would give you access to a professional that is more kid-friendly. Special training is given to these dentists, making them more suitable to work with children.
Going to the dentist with your child for the first time will generally include a thorough examination. The teeth, bite, jaw, and gums will be analyzed by the care provider. This allows growth-related issues to be identified.
Consider an appointment in the morning and make sure you are also prepared – as this would help put your kid at ease during their initial visit to a pediatric dentistry provider.
It would help if you took your kid to Bellevue pediatric dentistry at least twice a year. A professional will recommend a more regular visit if needed.
RELATED POSTS ABOUT PEDIATRIC DENTISTRY