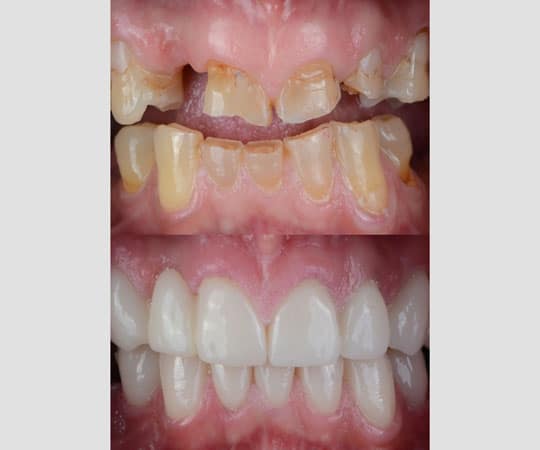 A smile makeover is a detailed process that is used to enhance the appearance of your smile. You might hear your dentist refer to it as a cosmetic solution that restores the structure, shape, functionality, and appearance of your teeth to achieve a pleasant smile. Certain illnesses like periodontal disease can cause gum recession and bone loss leading to an ugly smile. We use veneers at our dental office to achieve our patients' classic elongated and pleasant-looking teeth. All of these patients in Bellevue who have trusted us to execute their smile makeover using one or more of these procedures have been immensely satisfied with the final results.
The secret to naturally enhancing your smile is maintaining a healthy oral care regimen. Bellevue Azalea Dentistry suggests easy tips to improve your smile naturally. Effective oral hygiene is essential for maintaining the health of your teeth and gums.
What procedures are used in a typical smile makeover?
A typical smile makeover consists of 4 major options aimed at improving the appearance of your smile. Each of these procedures has a different role to play in a smile makeover. These professional dental procedures are:
The majority of the people come into our office in Bellevue to acquire white teeth. Many people have dulled discolored teeth that they are not quite comfortable with. This is commonly caused by age, colored foods, and bad oral hygiene. Teeth whitening is well known to be the fastest way to transform your smile, as discolored teeth are usually the most glaring dental issue that our patients complain of. The dentists in our Bellevue office are experienced in teeth whitening procedures.
Dental veneers are custom-made thin shells that resemble the natural tooth color. These shells are used to cover the visible part of your teeth to change their shape, length, color, or size. They are commonly used for smile makeovers because of their effectiveness at concealing teeth imperfections and enhancing smiles. We know how to use dental veneers to achieve that beautiful smile you've always dreamed of.
Dental crowns are tooth-shaped caps that are placed over damaged teeth. Dental crowns serve a lot of purposes for a damaged tooth. Some of these can be restoring its shape, size, and strength. They are typically used as cosmetic enhancement or to repair a decayed, broken, or fractured tooth. Dental crowns are often considered a better solution for teeth that have been severely damaged. 
People used to have metal dental crowns in the past. Still, now, due to the advances in dental technology, it is possible to have ceramic tooth-colored dental crowns that are largely undetectable. Most people won't find out that your tooth was ever uneven, cracked, chipped, or stained.
Dental implants are surgical fixtures that act as missing tooth roots. They are used to replace a missing tooth by interfacing with the jawbone to anchor a dental prosthesis, a denture, crown, or bridge. Most patients begin to consider getting a dental implant once they have one or more missing teeth. During the procedure, your tooth roots will be replaced with metal posts that support the new tooth you'll be getting. Dental implants are very secure, and they stand the test of time.
How do I start my smile makeover?
The current state of your teeth will determine the number of procedures used at the end of the day. You can begin your smile makeover today by calling 425-998-8109 to schedule an appointment. After your assessment by Dr. Uparika Sharma in Bellevue Azalea Dentistry, you can discuss the procedures for your smile makeover with us so that you can start as soon as possible.
related post about smile makeover

How a Smile Makeover Can Improve Your Appearance A faulty smile can negatively impact your self-confidence and overall satisfaction with your appearance. Restore your self-confidence with a smile makeover.
Smile Makeover Improve and upgrade the look of your teeth with very popular procedures available at Bellevue Azalea Dentistry.