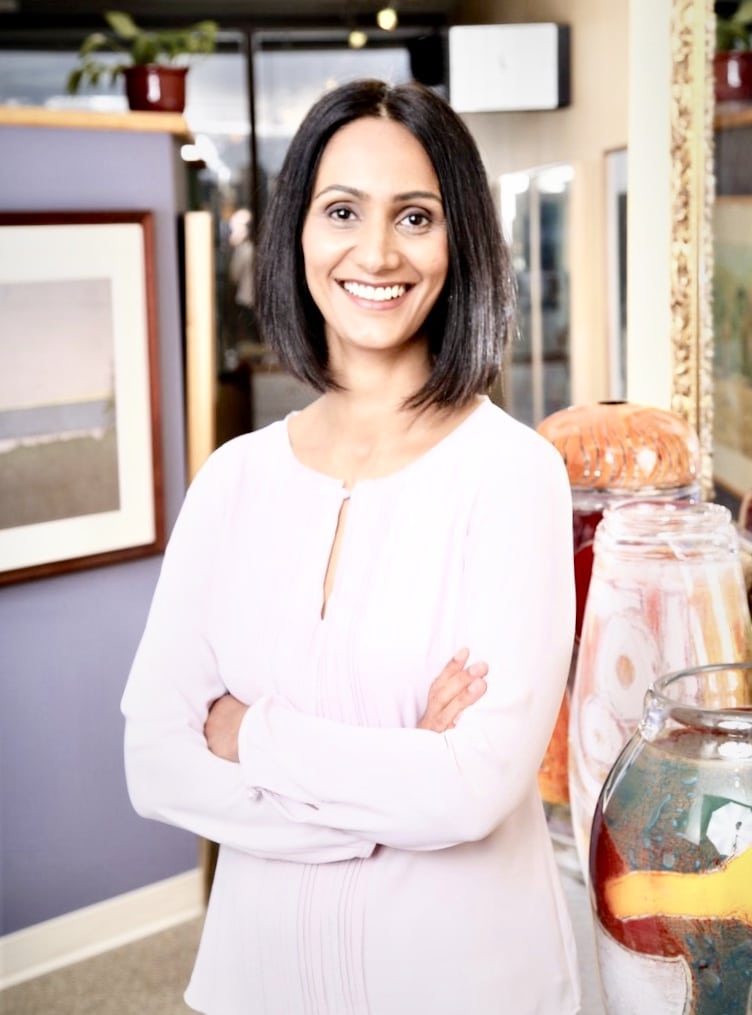 Dr. Uparika Sharma, Doctor of Dental Surgery
Dr. Uparika Sharma is the founder dentist of Bellevue Azalea Dentistry. In 2018-2019, she is ranked as the #1 dentist in Bellevue by RateMDs. She has been awarded dentist of the year by Best of 425.
She has 8 years of dental education and additional 2 years of post-graduate education in patient care management.  She holds a Doctor of Dental Surgery (D.D.S.) degree from the University of Washington. She has pursued continuing education at Harvard University. She has additional training in root canal treatment. 
Dr. Sharma and Dr. Richter have had exceptional results in root canal treatments, crowns, veneers, orthodontics, and wisdom tooth extractions.
Dr. Sharma has 2-year postgraduate education in patient care management. She is passionate about delivering exceptional care to patients and removing the fear of dentists. In addition to general dentistry, She is a Washington state dental expert in Jaw joint/TMJ. She evaluates and treats TMJ disorders. She is passionate about performing dental treatments without long-term side effects on Jaw joint/TMJ.
Dr. Sharma is married and is the mother to a 4-year-old son. Her husband works as a senior engineer in the Bellevue area. Her brother and sister-in-law are also engineers and work at Microsoft & Expedia respectively. Her cousin brother and sister are also dentists in the Seattle area. In her free time, She mentors aspiring dentists, especially young women. She also mentors women entrepreneurs in the greater Bellevue area. She loves to spend time with her son and niece. Dr. Sharma's niece Azalea brags about the fact that the clinic is named after her, and aspires to be a dentist.
Dr. Sharma volunteers with Northwest Senior Center (the largest senior center on the entire west coast) and Sukarya – healthcare for underprivileged mothers & children. Sukarya's projects have been selected among the top ten projects in the world by the Global Giving foundation.