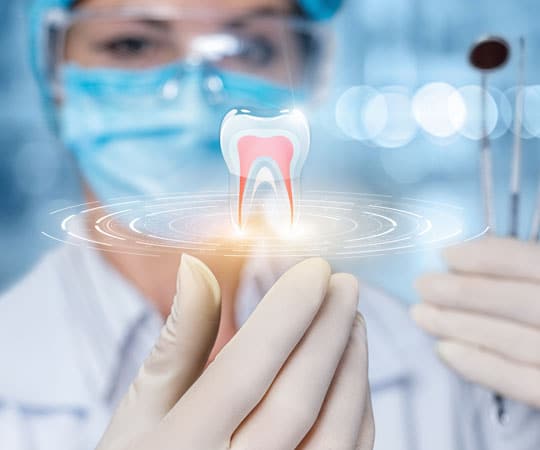 Good dental hygiene is one of the most important aspects of your life, and it can ensure your overall health. Dental issues can affect the ability of the patient to eat and even speak properly. According to NCBI, there is also a potential link between periodontal and cardiovascular diseases. 
At Bellevue Azalea Dentistry, we believe that each should receive regular and proper dental care, we also understand that time is one of the biggest concerns for most people with jobs. That's why we offer same day dental services based on the latest technology. Our expert dentist, Dr. Uparika Sharma, performs dental examinations and cleaning comfortably and promptly. 
Same Day Dentistry and Teeth Whitening
The best way to transform the appearance of your teeth is to schedule your cleaning appointment with us. Thanks to our quick dentistry solutions, you can have perfectly white teeth in a single visit to our dental office. We use techniques and procedures based on the latest technology.
To whiten your teeth, we use a solution activated by using special laser light. We apply this solution to your teeth, and it starts the oxidation process by penetrating the enamel. It is one of the fastest ways to improve the appearance of your teeth and provide you with a perfect smile.
Same Day Dentistry and Dental Crowns
If you're looking for same-day dentistry services for the restoration of your heavily damaged tooth, Bellevue dentistry got that covered as well. Applying dental crowns is a time-consuming process because it involves a dental lab.
First, the dentist takes the impression of your tooth and sends it to the lab where crowns are created. It can easily take many days, if not weeks, and the dentist prepares your tooth for the crown/crowns in the meantime. Traditionally, a patient needs to schedule multiple visits to the dental office with temporary crowns before getting the permanent ones. We understand that it's not suitable for many working people because of their busy schedules and daily routines. That's why we offer same-day services to apply dental crowns. We achieve it using advanced technology "CEREC" in our office to put a smile on your face.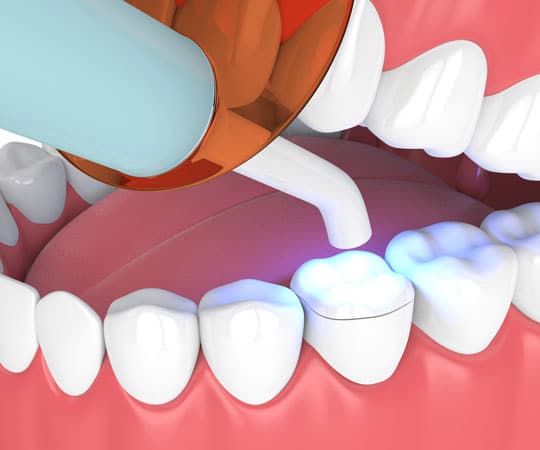 Same-Day Dentistry and Dental Bonding
At Bellevue Azalea Dentistry, we offer bonding to improve your dental esthetics and appearance. We use advanced technology to complete this process. 
The best thing about bonding is that the solution we use doesn't affect the enamel. Therefore, we can also reverse it if you want to opt for any other restoration procedure for your damaged tooth in the future. We offer same-day bonding services as well, and it's most suitable for children.
Same Day Dentistry and CEREC
For many busy individuals, CEREC's same day isn't less than a blessing and answered prayer. It's a modern technology that can be a lifesaver if you want to prepare for any big occasion. That's because CEREC allows us to complete dental procedures within a single day, which traditionally take days or even weeks, and you need to schedule multiple visits.
CEREC stands for Chairside Economical Restoration of Esthetic Ceramic, and it's a restoration treatment you receive at the dental office. It's used to restore your damaged tooth, and we have specialized equipment that uses computers to apply CEREC. This technology can be used for multiple purposes. CEREC same-day can help in:
CEREC comes with both advantages and downsides. That's why it's important to consult with your dentist to make sure whether CEREC is the right option for you or not.
CEREC also eliminates some inconvenient oral procedure aspects. For example, you might need to wait for days with a temporary crown before the permanent one is being created without CEREC.
Frequently Asked Questions
How do I tell if I need a dental checkup?
You should get a dental check-up after every six months. Other than that, if you experience any of the following signs, then it's time to visit your dentist.
Gum ache or toothache
Discoloration of teeth
Bleeding gums
Dental injury
Increased temperature sensitivity
Why is preventative dental care so important? 
Preventative care practices play an important role in ensuring your dental health. It allows you to detect oral problems such as cavities early, which can also be treated without invasive techniques.