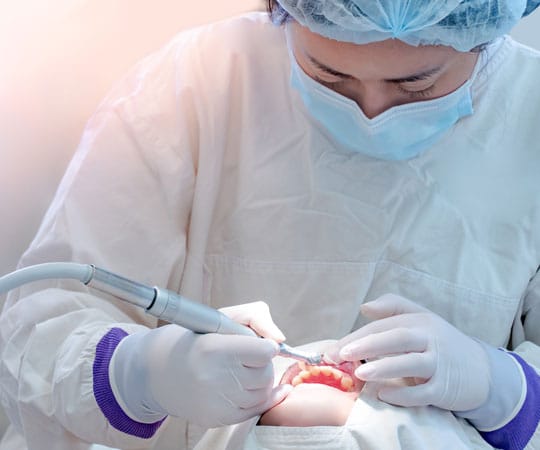 What to do in a Dental Emergency
A dental emergency can be a very frightening experience. Such emergencies may occur when there is nobody else around to help you. Most of them usually happen without any warning. When you are faced with such situations, you must know what to do in a dental emergency. 
A dental emergency might involve any sudden severe injury to the oral cavity. During a dental emergency, the most important thing that you need is immediate dental care. It might be a time when you are tempted to panic but try as much as possible not to. During a dental emergency, there are specific steps you can take to save your injuries from getting worse.

If your tooth is knocked out, consider it a dental emergency. The force of impact when you play sports, fall, or get punched in the face can cause you to have a dislodged tooth. You may be confused after your tooth gets knocked out, but if you don't take specific steps, you might risk losing that tooth. Your chances of saving your tooth decrease significantly after one hour. So, if your tooth has been knocked out, take the following steps
Contact your dentist

Find the tooth and hold it by the crown. The crown is the part of the tooth that is used to chew.

Rinse it gently in water

Hold the dislodged tooth in the socket where it was detached from. If you can't, preserve it in a glass of milk

Rinse your mouth with warm water

Hold a cold compress to the affected area to get relief.
Throbbing tooth pain, foul breath, and facial swelling are all signs that you may have a tooth abscess. Untreated trauma to the mouth can cause a pocket of pus to form in your tooth root. This is considered a severe emergency. It can become excruciating if nothing is done about it. A tooth abscess can even cause the infection to spread to other parts of your head and make you have a foul taste in your mouth. Your Bellevue dentist is the most qualified person to handle this situation, so please meet your dentist as soon as possible if you have a tooth abscess.
You might have a broken or cracked tooth when you bite hard on certain foods like candy or ice. Your dentist can restore the appearance of the broken tooth by using a dental crown. Smaller chips on the other hand can easily be fixed with a tooth filling. Worn-out tooth enamel can make your teeth easily break or chip. Dental fillings are used to repair cracked or broken teeth that have degraded over time. If you've experienced dental trauma, your teeth might get extremely weakened. In this case, the damage done to the tooth might be so significant that you eventually need an extraction and replacement.
Intense tooth pain can be excruciating and disorienting. Many factors can cause tooth pain, and it can also be caused by problems that affect your gums, soft tissues, jaw, and teeth. 
If you are experiencing severe tooth pain, receiving immediate attention from your dentist can make all the difference.
If you are experiencing any of these emergencies, then you need immediate dental care. Call Bellevue Azalea dentistry at 425-998-8109 to schedule an appointment with Dr. Uparika Sharma today. Dr. Uparika Sharma is a reputable dentist with years of experience in handling dental emergencies effectively. Don't let your dental emergency get worse. We'll make sure we address all your questions and concerns as you take the step to have good oral health.