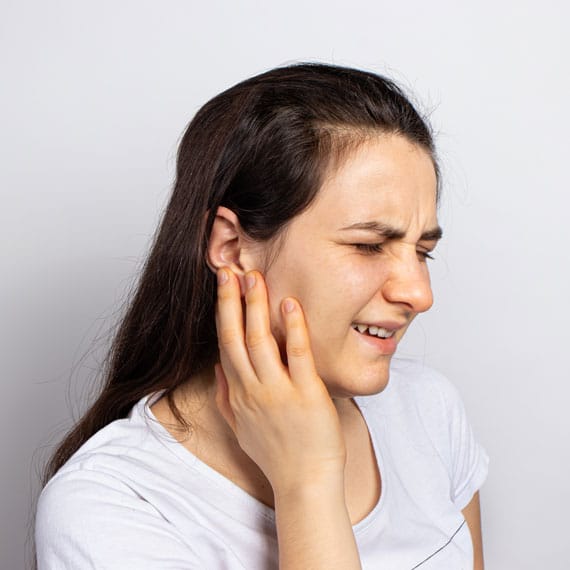 Botox for Temporomandibular Joint Disorder (TMJ)
You may have heard of Botox, which is used for cosmetic purposes to make people seem younger. However, many individuals are unaware that Botox may treat face discomfort, headaches, and even temporomandibular joint (TMJ) disorder. Botox injections have been demonstrated to be a generally safe and effective therapy for TMJ disorder. Botox injections may offer you the comfort you require. We also recommend discussing all of your treatment choices with your healthcare practitioner. Read on to learn more about Botox for temporomandibular joint disorder.
TMJ disorder is a range of health issues involving your jaw. Usually, the cause of a TMJ disorder is unknown. Damage to the jaw or joint might be a possible factor. Other health issues that may potentially trigger TMJ disorders include:
Arthritis

Congenital disabilities in the structural jaw

Joint deterioration

Regular grinding of the teeth
long-term treatment of TMJ symptoms with Botox
Botox is a neurotoxic protein, and it may help with the long-term management of TMJ disorder symptoms. Botox can help in the treatment of the following TMJ disorder symptoms:
headaches caused by tooth clenching

jaw clenching

lockjaw in times of extreme stress
Botox injections for TMJ disorder can be quite beneficial. According to an NCBI study, Botox therapy dramatically reduced discomfort and enhanced mouth motions for 3 months after the procedure. Botox is often indicated as a supplement to other TMJ disorder treatments. However, in certain circumstances, a Botox injection may be the only therapy required to relax specific muscles. After you've untied the muscles behind your TMJ disorder, you'll experience improvements, such as:
Headaches will be less frequent and less severe

Sensitive teeth may reduce with time

You could feel less stressed

You'll get more rest
What to expect during Botox treatment?
Here's a list of what to expect during a Botox treatment for TMJ disorder at Bellevue Azalea Dentistry, Bellevue:
We'll collaborate with you to establish the number of Botox shots you'll need.

Multiple injections may be administered to your face muscles, including your forehead, temples, and jaw muscles. The majority of our patients experience just minor pain from these shots. After treatments, an ice pack generally feels nice.

You can resume your normal activities immediately after leaving our clinic, but avoid touching or scratching your face for the next several hours.

You may see some changes after a few days of therapy, but it may take many days until you experience a substantial difference.
Are there any risks to Botox for TMJ?
We would like all our patients to be informed of a few documented side effects of Botox injections. However, the majority of these potential adverse effects are minimal, such as:
Bruising and redness at the location of the injection

Muscle wasting

Pain

Vomiting and nausea
Call our dental practice to learn more about Botox for TMJ
Call our dental practice, Bellevue Azalea Dentistry, today by phone or mail to learn more about Botox and if the injections are appropriate for you. We find delight in assisting our patients in achieving TMJ disorder alleviation using Botox and other effective treatment options.
Frequently Asked Questions
Here are some stress-relieving and jaw-relaxing remedies you may try at home:
Maintain good posture and prevent hunching

Notice when your teeth are clenched and attempt to release your jaw

When you're not chewing, concentrate on keeping your teeth apart

Yoga, breathing exercises, meditation, and body massage are all options