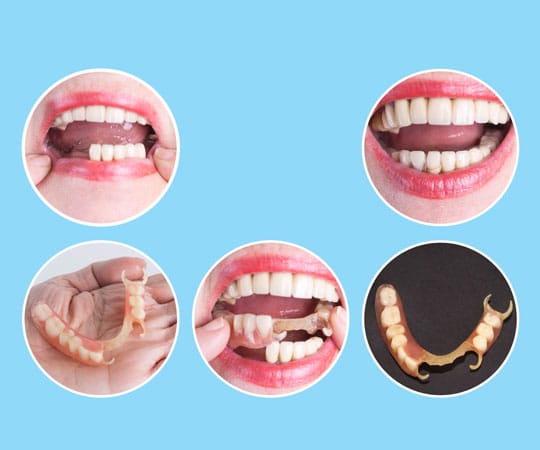 How Dental Bridge Can Help To Replace Missing Teeth
When people have missing teeth, they often look to dental bridges as a solution to the problem. Dental bridges are fantastic when it comes to tooth replacement and restoration because they don't have bulkiness that hangs out of the mouth. Unlike dentures, a dental bridge might be the next good step for your teeth. The number of teeth that a dental bridge replaces is determined by a variety of factors. We have the information you need about getting your dental bridges in Bellevue, WA, including how many teeth can be on a dental bridge.
How many teeth can a dental bridge replace
The number of teeth that can be replaced with a dental bridge varies. Generally, a dental bridge can be used to replace anywhere from one to four teeth. It's rare to find cases where dental bridges are used to replace five or more teeth. The reason why dental bridges aren't used to replace several teeth at once is that it makes the bridge less stable, and loss of stability, in this case, will make it less efficient.
In cases where dental bridges are used to replace more teeth, more crowns will be needed. The essence of the crowns is to give extra support to the bridge. So, it is indeed possible to get multiple missing teeth replaced with dental bridges, but the greater the number of teeth being replaced, the greater the chance of it not being effective.
How dental bridges function
Dental bridges usually have two or more crowns that are attached to the abutment teeth. This attachment is done at the end of the vacant space and connected to the artificial teeth, which are called pontics.

Dental bridges can be made of many kinds of materials, but the most common material used to construct dental bridges are metal and porcelain. The metal contributes a high strength and durability to dental bridges, making them more resistant to chipping and damage from use. The porcelain material, on the other hand, is used to give the dental bridge a natural finish. As you might already know, porcelain looks very much like natural teeth, so this makes the dental bridge to be discreet enough.
The dentist must cement the dental fixture onto the teeth on either side of the missing tooth site. 

The essence of this cementing process is to keep the dental bridge in position so that the dentist can find it easy to bridge the gap between the teeth.

For dental bridges to be fixed properly, the anchoring teeth have to be healthy and in good shape.
Dental bridges do more than just tooth replacement. It can be used for aesthetic and functional purposes like restoring the appearance of your smile, improving your ability to chew, and maintaining the shape of your face. 
There's no need for you to endure embarrassment and discomfort from your missing teeth when there is a way out. Dental bridges are capable of improving the way your teeth look and work. Dr. Uparika Sharma will ensure that you get the right dental bridges to replace your missing teeth and give you a beautiful smile.