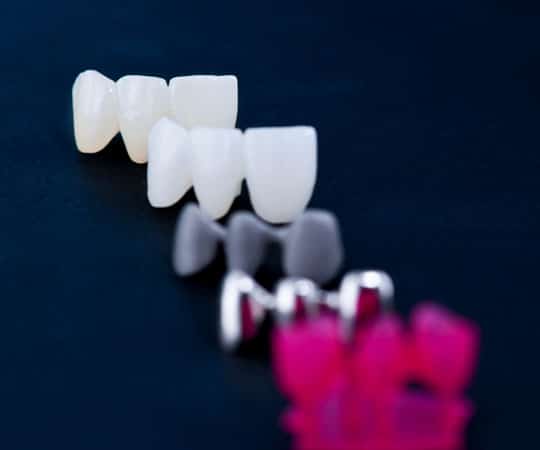 How Durable Are Metal-Free Crowns?
Before you get a dental crown, you have to consider many factors. The cost, the aesthetics, the comfort, and most importantly, how durable it is. There are so many options for crowns out there made of different materials like porcelain and ceramic. Out of all these options, metal crowns are an incredibly popular option.
Dental Metal-free crowns are completely made of ceramic, and people like how much they resemble natural teeth. We know how difficult it can be to get relevant information regarding metal crowns. 
Dr. Uparika Sharma has seen many people who have experienced tooth decay come to get metal-free crowns in Bellevue without knowing what it entails. This article focuses on the durability of metal-free crowns so that you can be equipped to make a good decision in the end.
What are the differences between metal-free crowns and traditional crowns?
Metal-free crowns and traditional crowns might be similar and serve the same purpose, but they do have some differences. Traditional crowns might be made entirely of metal or lined with metal. 
Metal-free crowns, on the other hand, are free of metal. Instead of metal, they are usually made out of ceramic, glass, quartz, or resin.
When you consider cost, you'll see that metal-free crowns are more affordable than metal crowns or traditional crowns. Metal-free crowns are more economical, making them an excellent choice for patients who want to get their teeth fixed.
Metal-free crowns are more comfortable than traditional crowns or metal-lined crowns. Apart from the way metal crowns might feel, the way the metal looks next to the natural teeth might be upsetting to some people. 
The choice is up to you. Both traditional and metal-free crowns work well to help restore or replace your teeth. Whether your teeth are missing or damaged, you don't have to endure horrible-looking teeth. 
Yes, there are many options for dental crowns, but the factor you consider most will determine what type you eventually pick. If durability is your major concern, you should choose metal-free crowns. They will stand the test of time while keeping your teeth in great shape. As long as your dental hygiene and oral habits are in order, you'll have healthy, good-looking teeth.
The need for metal-free crowns
Metal-free crowns are becoming increasingly popular among patients who need dental restoration. They are made of high-quality materials, and they are very durable. 
They are cheaper than some options. They have approximately the same strength as your natural teeth. This is a good thing as it means the pressure of each bite you take will be symmetrical, and the crown won't wear the natural teeth out in conditions like Bruxism.
They are a fantastic choice because of their natural-looking appearance. When you use metal-free crowns, it's going to be hard for anyone to detect that it isn't part of your natural teeth.
The durability of metal-free crowns
If you conduct thorough research on all the dental crown materials, you'll find that metal-free crowns are the most durable. Patients who have used it in the past attest that they are very resistant to chipping and cracking. 
Metal-free crowns are generally very strong and won't easily break or wear out from the trauma. This means you can use them for a long time without worrying about it getting bad early. Metal-free crowns have been the standard in dentistry, and the reasons it is so are not hard to see.
If you want to see an improvement in the health of your teeth, consider metal-free restorations. If you have made up your mind about getting metal-free crowns, please give us a call to schedule your appointment in our Bellevue office.
 If you have questions and concerns, please, contact us through the number 425-998-8109 for further clarification. Your feelings and potential fears are valid, and we want to help you.