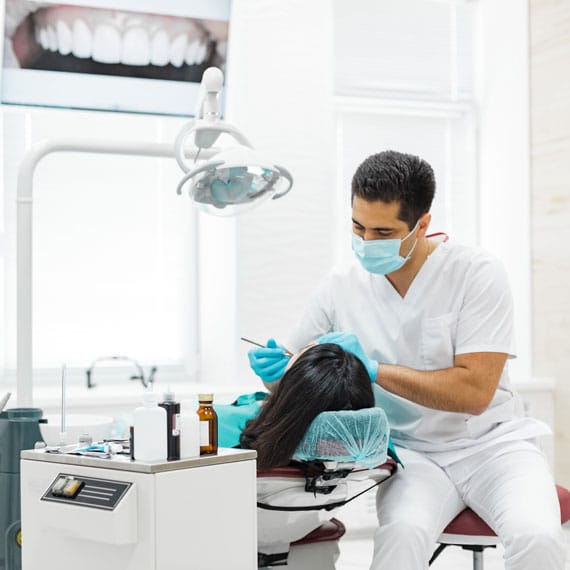 How Dental Cleaning is Important?
The importance of dental cleaning cannot be underestimated. It prevents plaque build-up, keeps your teeth and gum healthy and robust, and even maintains a fresh breath.
According to an NCBI study, good oral hygiene makes treating oral diseases like periodontitis more successful. Oral hygiene also includes the aftercare you give your teeth after a dental cleaning routine.
Aftercare tips For a Routine Dental Visit
1. Wait 30 minutes before eating or drinking
To get the best out of dental cleaning, you need to wait for about 30 minutes before eating or drinking anything. Professional dental cleanings involve fluoride treatments to strengthen your teeth and keep them healthy. If you don't wait for a while before eating, it can take away the fluoride from the surface of the teeth. The suggested 30 minutes guideline gives the fluoride time to settle in.
2. Keep hot meals and beverages away
When you've just had a routine dental visit, there are certain foods you should avoid. Hot meals and beverages like coffee and tea should be avoided. To maintain the effects of your dental cleaning, stay away from sauces, chocolate, and other dark-colored foods.
3. Before going to sleep, carefully brush your teeth
Carefully brushing your teeth twice a day, especially at night, will keep plaque buildup at bay. Use a toothbrush with soft bristles and brush every part of your teeth. Be careful not to brush too roughly to prevent injuring your gums and causing bleeding.
4. Be on the lookout for warning signs
It's always advisable to watch out for the tiniest detail regarding your teeth and gums. Inspect your teeth regularly for some unpleasant signs such as bad breath, bleeding gums, tender and swollen gums, cavities, and receding gums. These are symptoms that you should talk to your dentist about.
5. Get a second set of eyes on your teeth
You need professional help from a dentist to maintain the effects of your dental cleaning. Schedule regular and consistent visits with your dentist to follow up.
Dental cleaning is an excellent oral hygiene practice. The challenge is that when you don't practice good aftercare tips, it can make the progress of the dental cleaning to be lost. We want to help maintain healthy and strong teeth. For more information on how to take care of your teeth, please contact us now.
Frequently Asked Questions
A professional dental cleaning can not damage the enamel of the teeth. It is a safe procedure that will help remove plaque from your teeth without any adverse effects on your enamel.
It depends on your oral health. On average, you should go for a professional routine dental cleaning at least once a year. People who have more serious oral health challenges need more professional attention. Such people should increase the number of their visits to prevent their teeth and gums from deteriorating.