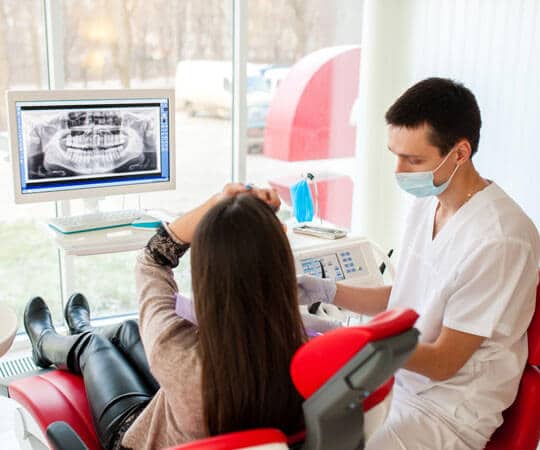 5 Reasons Not to Put off that Root Canal
Most people are uncomfortable with oral infection and deep decay in their teeth. This is because it causes them intense pain. Dentists use a root canal to restore teeth that suffer from extreme cases of disease or damage. Some of these patients are still not okay with the idea of getting a root canal treatment. This is because they are terrified of the pain they may have to face with the treatment. When you get a root canal treatment in Bellevue, WA, the dentists will ensure you are numbed so that you don't feel any pain. 
You should get a root canal treatment as soon as you realize that you may need it. We've put together a list that will convince you.
Why root canal treatment shouldn't be delayed
Here are five reasons why root canal treatment shouldn't be delayed.
1.  Stops infection
The root canal treatment you'll get in Bellevue Azalea dentistry is good because it stops the infection. Infection in the tooth can make it deteriorate and lose its functionality. Your teeth are made up of hard enamel, but there's a living tissue inside that hard material called the soft pulp. If the infection gets to the soft pulp, it can lead to intense pain. Without proper treatment, the infection will spread until it causes more damage. 
2.  Pain relief
We've already established the fact that an infected tooth can cause you major pain. This pain starts as a small discomfort. Later on, it develops into intense pain that can reduce your standard of living. With proper root canal treatment, you'll get pain relief. This is one more reason why you shouldn't wait before you get your treatment. You shouldn't wait to experience severe pain before you take action.
3.  No self-healing
Some people have the false belief that their extremely infected tooth will heal on its own. This is not true. There is no self-healing with a decayed tooth. You'll need the attention of a dentist to get the decayed tooth healed so that you can feel relief and freedom from pain.
4.  Worsening problem
The truth is that without an effective root canal treatment, you are allowing the problem to worsen. If you don't see your dentists early enough, you'll have to deal with the extra adverse effects of the infection. In some cases, the infection can even make the individual fall ill. When you visit your dentist on time, the problem will be much easier to solve.
5.  Saving a tooth
Root canal treatment can help in saving a tooth. If you don't go through a root canal treatment, you might suffer from tooth loss. The infection is capable of causing your tooth to be weak and pull off. Most patients will do anything to prevent losing their teeth. Please get a root canal done as early as possible if you want to save your tooth.
Never ignore the signs of needing a root canal
With everything you know now, there's no reason you should put off that root canal. Ignoring the signs will eventually do you more harm than good. To start your procedure, contact Bellevue Azalea dentistry by calling 425-998-8109. In our Bellevue office, Dr. Uparika Sharma will use root canal treatment to bring you rapid healing and relief from pain. Dr. Uparika Sharma is a leading dentist ready to attend to your dental issues as soon as you walk into our office in Bellevue.