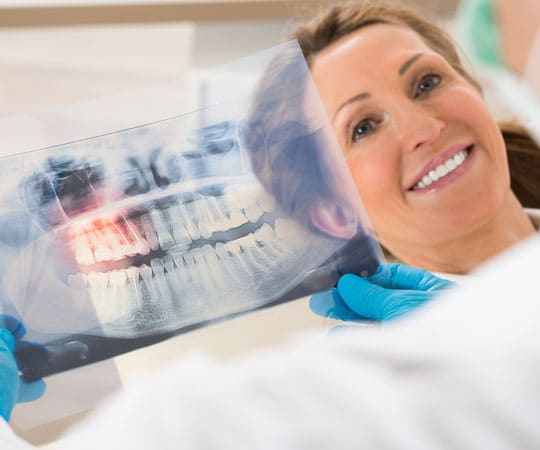 A Full Mouth Reconstruction
A full mouth reconstruction is a broad term covering all the methods used to replace or repair missing teeth in a patient's mouth. Missing teeth can be destructive to your confidence, and it can make you feel uncomfortable when you want to smile or perform other activities with your teeth. 
Many factors can cause your teeth to fall out, and one of the most common factors that play a role in missing teeth is gum disease. Apart from gum disease treatment, another step to take to recover your missing teeth is to undergo a full mouth reconstruction. This guide shows you just what it consists of and how you can kick start the process.
Types of Full Mouth Reconstruction
There are 5 common options that you can choose from for your full mouth reconstruction. Most of them are effective in replacing your front teeth. These are the types of full mouth reconstruction.
Crowns
Crowns are perhaps the most common type of full mouth reconstruction. A dental crown is a cap or covering that is laid over a natural tooth. It is often used in a smile makeover to give you that complete, perfect smile you've always wanted. Crowns are ideal for replacing teeth that are weak, damaged, or have large fillings. Think of them as caps that can be placed right on top of damaged teeth.
Bridges
A dental bridge is a kind of crown that replaces a missing tooth. Some people know a dental bridge to be a false tooth, also called a pontic, and it is held in place at both sides by the abutment teeth. It is a type of crown that is composed of three crowns usually made of porcelain material to blend in with the rest of your teeth. Bridges are effective in replacing your teeth during a full mouth reconstruction procedure.
Veneers
Veneers are ultrathin, natural-looking coverings that are placed in front for your teeth to improve their appearance. If you have imperfections in your teeth that you desperately want to conceal, veneers might be the solution for you. 
They are used to solve a wide range of dental issues ranging from terribly stained teeth to teeth that are chipped or worn out. Even though they are not considered permanent, veneers can last for a very long time if you take good care of them. They can stay up to decades, and some patients never need to replace them at all.
Implants
Dental implants serve as your natural teeth. They go to your previous tooth roots to replace them and support the crown placed on them. The implant is inserted into the jawbone for anchorage to ensure it is held in place. After the implantation, the implant can then be used to support dentures or bridges.
Dentures
Dentures are a type of removable replacement for missing teeth. Dental technology has made it possible for full and partial dentures to be used to help replace any missing teeth that you may have. You will benefit from dentures if you've lost all your teeth from gum disease, decay, or injury.
You have enough time to decide whether getting a full mouth reconstruction is something you want to do. If you feel like it may be right for you, call us at 425-998-8109 to be sure. Your Bellevue dentist is in the best position to help you with that decision.
We are always pleased to have you tell us your concerns regarding any of the procedures. We want to answer any questions that you may have so that you feel confident that you are ready to start.