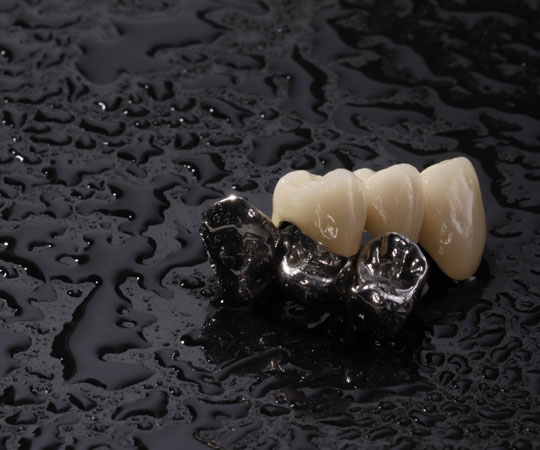 Metal Crowns Vs. Porcelain Crowns
There is a wide range of dental crowns available for those who need them. The most common choices are metal crowns and porcelain dental crowns. These two dental crowns have been used by dentists for quite some time to solve the dental problems of their patients. Both of them have different features, and either can be the preferred choice depending on several factors.
If you think getting Dental crowns is what you want; this article will show you what makes the two dental crowns different from each other.
The reason why many people keep choosing metal crowns is that they are strong. They are called metal crowns because they are made out of metals like stainless steel or other alloys. The truth is there has been a decline in the use of metal crowns because of the way they are.
Metal crowns do not look natural, and if you are not looking to attract unwanted attention to your tooth, this option might not be suitable for you. Metal crowns are still used for molars that are as far back in the mouth. They take longer to wear down than porcelain crowns.
Metal crowns have another hybrid that involves fusing porcelain to metal. A porcelain overlay is put over the metal crown. This type of dental crown combines the strength of metal and the natural color of porcelain. Sometimes, unfortunately, the porcelain overlying the metal might wear out and still expose the metal underneath it. Porcelain-fused-to-metal crowns are the best choice for you to enjoy the benefits of the durable metal crowns and the natural-looking appearance of porcelain.
One major factor that patients consider dental crowns is the color of the crown itself. Most patients want a dental crown that will closely match the natural color of their teeth. If you're like one of those kinds of people, you might want to go for porcelain dental crowns. These crowns are made out of layers of porcelain. When you use porcelain crowns, you don't have to be bothered about the dark line at the gum line that is often seen with porcelain-fused-to-metal crowns.
The downside to using them is that porcelain crowns are not as durable as metal crowns. While metal crowns are strong and durable, porcelain is more likely to get chipped when exposed to potentially damaging situations.
Certain advancements have been made concerning dental crowns, and these days, more dentists have been using crowns made from layers of porcelain and zirconia. If you aren't familiar with zirconia, it is one of the ceramic dental crowns that are very durable. Just like porcelain, it looks very much like natural teeth. Porcelain-zirconia dental crowns are one of those crowns that last long and are highly corrosion-resistant. If you have metal allergies, you might consider choosing porcelain dental crowns.
There's a reason why more than one type of dental crown exists. That is because they have their different advantages. People want options and variety so that they can choose what works best for them. When selecting dental crowns, there are a lot of factors that you should consider. You should opt for the type of dental crown that suits your personal preference, lifestyle needs, and budget.
At Bellevue Azalea dentistry, we promise to help you make the best choice concerning the kind of dental crown you end up using. Dr. Uparika Sharma will have a personal consultation to discuss your preference and conduct a dental exam to know what type of dental crown is best suited for you.
Call us at 425-998-8109 to schedule an appointment and have all your questions and concerns clarified.