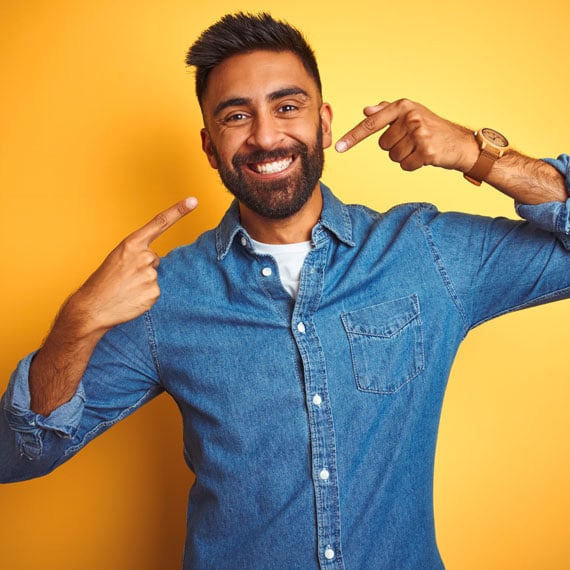 How Long Does Teeth Whitening Take
Teeth may naturally become yellow or discolored with time or variety of circumstances such as foods. Plaque accumulation on your teeth can also make them appear yellow. This form of discoloration is often treatable with frequent washing and teeth whitening solutions. Teeth whitening involves bleaching your teeth to make them appear whiter. Some of the methods used to brighten teeth and remove surface discoloration include at-home whitening solutions such as strips and gels and dental office treatments such as in-office whitening. Continue reading to learn about the various teeth whitening techniques and some effective remedies to consider.
Understanding the basic details of teeth whitening
Before deciding to whiten your teeth, like with any dental procedure, it is critical to understand the basics. This includes the details of the procedure and how long it may take.
Time
The time it takes to whiten your teeth depends on the procedure you choose. There are some teeth whitening treatments at the dentist's office that can provide excellent results in only one visit. On the other hand, some therapies may need repeated sessions over many weeks. Furthermore, a stained tooth usually takes longer to whiten than a tooth that has been discolored with age. Heavily stained teeth will undoubtedly require more treatment than teeth with moderate stains. Furthermore, specific at-home treatments take longer than procedures performed at a dental clinic.
Process
The same technique is used to whiten your teeth regardless of the teeth whitening procedure you choose. Peroxide is included in all bleaching chemicals in varying amounts. The quantity of peroxide in the bleach determines how rapidly teeth whitening may happen. A peroxide-containing substance will whiten teeth quickly. However, it may only be maintained in the mouth for a limited period. 
Treatment options for Teeth whitening
There are several at-home and in-office teeth whitening treatments and techniques available. At-home treatments like whitening toothpaste, mouthwashes, and pens may not last long. They may, however, assist to extend the results of more powerful whitening procedures. A patient can also select one depending on affordability, efficacy, duration of results, or quantity of applications. At Bellevue Azalea Dentistry, we can advise you on the appropriate therapy for your condition. The following are the common types of teeth whitening treatments:
Professional Whitening
If you practice appropriate dental hygiene, an in-office treatment may last for 1 to 3 years. This procedure is performed in your dentist's office and generally only takes one visit. This treatment employs a powerful bleaching chemical, such as highly concentrated hydrogen peroxide or carbamide peroxide. Procedures performed in the office are also more effective than at-home care. This is due to the higher concentration of hydrogen peroxide in the in-office whitening products than in the solutions you use at home. If you experience receding gums or tooth tissue damage, stores, and in-office treatments are advised. Your dentist may also utilize heat or bright light when administering the whitening treatment to speed up the procedure. Although this approach may not always be effective. 
Whitening strips
Whitening strips are effective over-the-counter methods for whitening teeth at home. The number of sessions required before you notice results with whitening strips may vary. Some strips have improved effects that might last for six months. Some brands are more user-friendly and efficient than others. Sometimes, people use LED accelerator lights to remove stains more effectively. Peroxide is used in whitening strips to brighten teeth and erase stains and discoloration. They can be painful or damaging to teeth if used wrongly or too frequently. High-quality varieties of whitening strips need to be used appropriately for the correct results. They may eliminate both extrinsic and minor intrinsic stains. 
Gels
In approximately a week, improvements with whitening gels or gel trays may be noticeable. Maximal results are often visible in 2 to 4 weeks. The degree of whitening you observe typically depends on the concentration of the peroxide used and the duration you wear it. Dentist-supervised gel trays may last for more than a year when you have good dental hygiene. At Bellevue Azalea Dentistry, we can prepare your mouth for a customized gel tray that you may fill with gel whitener at home. The whiteners we will give you are often more robust than those found in over-the-counter treatments. We will monitor this treatment and advise you on the duration and frequency of application. Sometimes, you may need to leave the gel tray on your teeth for a prolonged duration.
You may also be required to continue with some at-home tooth whitening. Such aftercare aims to maintain the outcomes of the in-office teeth whitening therapy. You may keep your teeth and smile as beautiful as possible for a long time by doing this.
There are several solutions for keeping your teeth white and clean for a show-stopping smile. At-home treatments like whitening toothpaste, mouthwashes, and pens may not last long. However, they may extend the effectiveness of other whitening procedures. White strips are an effective whitening therapy that may be used without the guidance of a dentist. Your dentist may be able to deliver long-lasting whitening with gels that are custom-fit to your mouth. If you desire a brighter and whiter smile, Bellevue Azalea Dentistry can help you get the results you want.
Frequently Asked Questions
When you compare in-office teeth whitening to other teeth whitening methods, you will see that the alternatives stand in stark contrast. Teeth whitening strips, for example, often take two or three weeks to work. These strips may need to be applied for up to two hours every day. If you use teeth whitening toothpaste, the effects will most likely take two to six weeks to appear. Results from an in-office whitening gel will most likely be seen in the first few weeks of therapy.