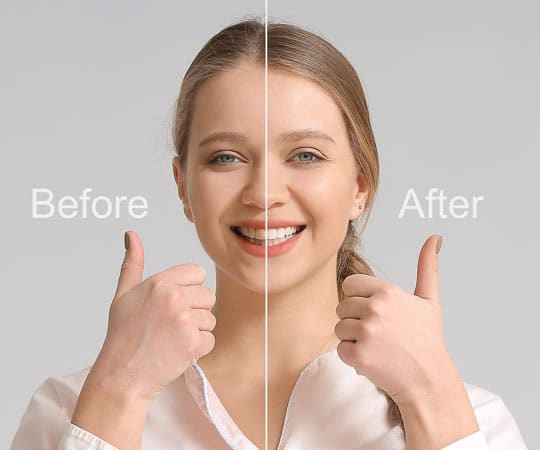 How a Smile Makeover Can Improve Your Appearance
Your smile is an essential part of your overall appearance. It greatly affects the way you look. Ugly teeth make people have lower self-esteem because they are scared to speak out or smile for fear of being laughed at.
Many people aren't satisfied with their smiles, yet they aren't ready to do anything. This may be because they don't have the right information about what to do.
You've probably seen people do a makeover for their clothes, face, and even their hair. Today, we present the smile makeover to you. Getting a smile makeover in Bellevue can be one of the fastest ways to switch up your looks. We'll show you how.
What's included in a smile makeover?
A smile makeover is a process of improving the appearance of your smile through the use of cosmetic dentistry. This process might involve using one or more of these cosmetic dentistry procedures to achieve a very sparkly, beautiful smile. The cosmetic dentistry procedures include fixing any dental issues that may lend to an ugly smile. The issues that the dental procedures solve are:
Missing teeth

Alignment and spacing

The color of your teeth

Uneven, cracked, and chipped teeth or a gummy smile.
The procedures are geared towards fixing these issues through the best means possible. These issues can be fixed by doing some of the following:
Replacing any missing teeth

Realigning crooked teeth and spacing

Changing tooth color 
Through whitening procedures
Fixing cracked, broken, or unevenly sized teeth

Exchanging old silver linings with newer-colored material
The dentist will have to assess your teeth to evaluate the situation and decide which of the procedures will be needed for your smile makeover. Usually, a smile makeover will entail any of the following procedures.
Teeth whitening

Dental bonding

Dental veneers

Dental bridges

Tooth implants

Dental crowns

Tooth bridges or partial dentures
Depending on how bad your teeth are, Dr. Uparika Sharma may have to use one or more of the procedures when you visit the Bellevue office. All of these cosmetic dentistry procedures ensure that you emerge from your smile makeover with the best-looking smile possible.
You can't simply replicate your friend's results who got a smile makeover because you like how it turned out. It doesn't work that way. If you do that, it will only make your smile look unnatural. 
Your cosmetic concerns are unique, and you deserve a smile makeover that is unique to you. As your cosmetic dental procedure is about to start, the dentist will note exactly what you need for your unique smile makeover.
Dr. Uparika Sharma is a skilled cosmetic dentist that understands that natural-looking teeth are beautiful-looking teeth. So, when it's time to get your teeth whitened, for instance, they will be whitened to a shade that suits your skin tone and isn't overboard. 
The shape and structure of your face will also play a huge role in determining how your teeth will be fixed. We'll consider all these factors and more to ensure you get the most natural-looking teeth possible.
Getting started with your smile makeover
Whether you like it or not, your smile is often the first thing people will notice about you. You get to choose between a lifetime of hiding in the shadows because your teeth are a sore sight or getting your goals confidently because you have a beautiful smile that you are proud to show off.
People tend to associate good-looking teeth with youth. Asides from what people think, an ugly smile can affect your self-esteem and make you feel lower confidence in social settings.
Your smile matters, and we want you to have the most beautiful smile possible. Try to schedule an appointment with your dentist in Bellevue. Feel free to contact us on 425-998-8109 if you are interested in improving the quality of your appearance through a smile makeover. We'll go through any questions or concerns that you may have so that you are as clarified as possible.