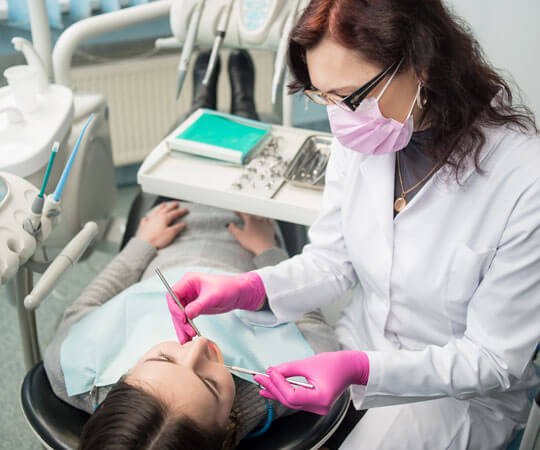 Emergency Dentistry Visits for Common Tooth Accidents
An emergency dentistry office is the best place you can be in the case of an accident that has caused trauma to your teeth or mouth. Emergency dentist visits are very important for patients who want to solve their dental problems after they have just been in an accident.
A general dentist offers different services from an emergency dentist. Emergency dentistry visits can determine whether or not your tooth survives an accident. You might want to see an emergency dentist near you if you know you have a dental emergency.
Unexpected events happen, and this leads to emergencies sometimes. Car and bike accidents are one of the popular routes through which people suffer an emergency dental issue. Sometimes certain falls might cause the patient to suffer from intense injuries. Any accident that causes the patient to suffer a severe dental injury might be serious enough to warrant a visit to the emergency dental office. People who engage in sports or other similar activities have a higher chance of having accidents that take them to the emergency dentistry office.
A broken tooth can be very serious, and it can affect the way you eat or speak. Fracturing a tooth or even having a chipped tooth might leave you confused about what to do next. A severe crack in your tooth can be caused by biting very hard foods. To repair the crack, the emergency dentist can use dental fillings or even a dental crown. If there is no way to repair or salvage the broken tooth, the dentist may completely replace it with an artificial tooth or bridge.
A hard punch to the face can knock the tooth out of your mouth. In other cases, the severe impact caused by falling can also cause your tooth to be knocked out. If you have a knocked-out tooth, the best thing you can do is to keep it safe and bring it to the emergency dental office. If you act fast, your emergency dentist may be able to save the tooth and implant it back in your mouth.
Other possible problems can arise from a dental emergency. It is the patient's responsibility to act fast so that the emergency dentist can save the tooth and mouth from sustaining further injuries.
The dentist may need to conduct x-ray tests to check how much damage has been done and assess the oral cavity for other potential problems.
Benefits Of Emergency Dentist
There are many benefits of going to an emergency dentist. The general dentist sometimes works together with the emergency dentist, but it is better to visit the emergency dentist for serious emergencies. With emergency dental visits, you get immediate care that will bring you relief from the excruciating pain you may experience. Dental emergencies are often accompanied by a severe toothache that can be very disorienting. The emergency dentist is better equipped to handle such problems and even more.
Contact Bellevue Azalea dentistry immediately when you suffer an accident that affects your oral cavity, and you need to see an emergency dentist. We have a qualified team that will attend to your emergency to give you speedy relief.
Dr. Uparika Sharma is a trusted dentist in Bellevue Azalea dentistry. Together with the rest of the team, she will handle your dental emergency professionally so that you can feel better in a short time.
Call us at 425-998-8109 to schedule an appointment in our Bellevue office right away.