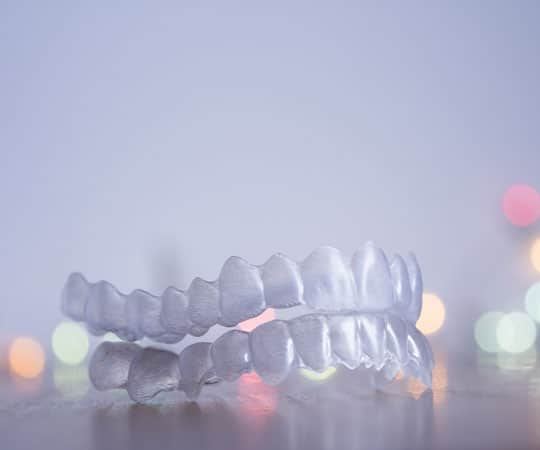 Does Invisalign® Work better than braces?
Invisalign® appeals to lots of people for one major reason why they are invisible braces. These clear plastic aligners are discreet and are a great alternative to braces. They gradually move the teeth into place and give you a good-looking set of teeth. You'll love this article if you consider getting an Invisalign®. Invisalign® treats the same dental issues that traditional braces do with added benefits. Orthodontic issues include:
Overbite/Underbite

Crowded teeth/

Gapped teeth

Open bite

Generally straighter teeth
Do I have to wear Invisalign® for 22 hours?
Yes, you will need to wear your Invisalign® for up to 22 hours a day. That is, if you want it to be effective, your aligner trays will only work when they are in contact with your teeth. This means the longer you put it on, the faster your teeth get fixed.
What's the difference between Invisalign® and other clear aligners?
Invisalign® is made of SmartTrack®  material, unlike other clear aligners. It is more comfortable than other clear aligners because they are made of plastic unlikely to irritate the patient's mouth. Other clear aligners are usually made of thicker material than Invisalign®, and the plastic material is not as strong or as powerful as that of Invisalign®.
Is Invisalign® better than braces?
Many people worry about whether Invisalign® is good. Most times, they want to know which one to choose. 
The truth about Invisalign® is that it can be just as effective as braces. It may even surprise you to know that in some cases, Invisalign® may even be better than braces. It may be more effective in such cases because the total force of the aligner all around the entire teeth tends to work faster.
We can also tell you that Invisalign® is better than braces based on the required treatment time. With traditional metal braces, you may need to put them on for up to 24 months. Invisalign® requires about half that time, roughly 12 months, though more severely damaged teeth will require up to 18 months to be effective.
Invisalign® allows you to eat just about anything, unlike traditional braces. As long as you brush your teeth and put the Invisalign® back on, you're good to go. You won't have to worry about certain foods getting stuck in your teeth as you would with metal braces.
What factors cause Invisalign® not to work?
Invisalign® is very effective. Some factors may cause it not to work for you.
If your teeth are too short, too pegged, or have huge gaps, Invisalign® may not work for you.
If you've gotten your teeth done before, you may not qualify for Invisalign®. It may not be effective for patients who have gotten bridges before.
Regular overbite can be treated with Invisalign®, but extreme cases of overbite may need traditional braces.
Does Invisalign® work for all dental issues?
Invisalign can solve the same dental problems that traditional braces can. It is great for mild to moderate issues. With the help of advanced technology and attachments, buttons, and elastics, fixing dental issues has been made easier. Problems that are too severe may need other approaches to solve them some of them are:
Very big gaps between the teeth

Overly crowded teeth

Extremely rotated teeth over 20 degrees

Teeth that have a very unusual shape
Can Invisalign® cause tooth problems?
Invisalign® won't cause you any dental problems as long as you use it correctly. The aligners usually fit tightly, so they prevent saliva from reaching the teeth. Saliva is what helps to break down food particles and prevent plaques.
At Bellevue Azalea Dentistry, Dr. Uparika Sharma recommends that you brush and floss your teeth well after you eat. Do the same before you place the aligners and maintain good oral hygiene.
We want the best for your teeth. That includes recommending great options for your teeth alignment. If you think you might want to try out Invisalign®, contact us with this number 425-998-8109. We'll gladly help you address any questions or concerns that you may have.