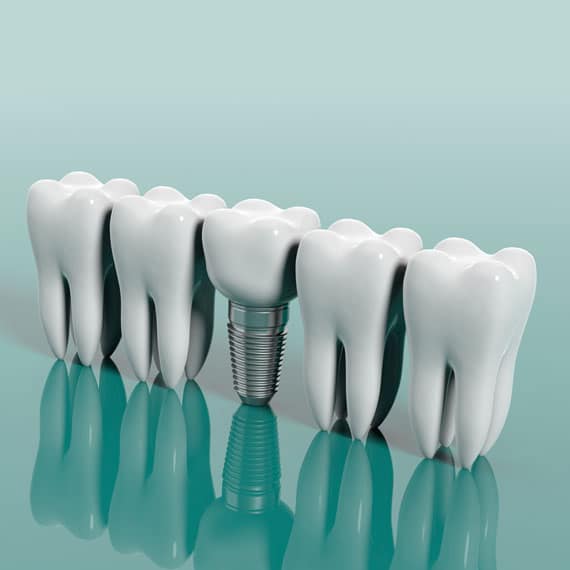 Can You Get Dental Implants if You Have Gum Disease
Gum disease develops when plaque remains in the teeth for a prolonged period. When left unchecked, gum disease may start with gingivitis symptoms like minor irritation and bleeding. Subsequently, they may develop into periodontitis with more severe signs like eroding gums and loose teeth. Your mouth needs to be in good health to be a suitable candidate for dental implants. As a result, patients with active gum disease may not receive dental implants. However, only your dentist can make this decision in the end. At Bellevue Azalea Dentistry, we make our decisions by examining your general health, teeth, gums, and oral x-rays. You can come to our clinic to discover whether you are a suitable candidate for dental implants in Bellevue, WA.
Dental implants require healthy gums
To fully comprehend how gum disease impacts implant success, it is necessary to know how dental implants function. Dental implants look and work like natural teeth. They have artificial tooth roots surgically screwed into the jawbone. They can be classified into two types:
Endosteal implants have the appearance of tiny screws. They are composed of biocompatible materials like titanium.

Subperiosteal implants are utilized with the insufficient intact jawbone to accommodate an endosteal implant.
The endosteal implant is usually drilled into the jawbone by the oral surgeon. However, the jawbone will not be drilled if you get a subperiosteal implant. Instead, the implant post will be positioned on the jawbone. Regardless of the kind of implant you receive, you may expect minor pain and inflammation after the procedure. This might linger for a few days. 
Strong bone conditions and healthy tissues are required to ensure a successful implant surgery. Your jawbone needs to be firm and thick enough to accommodate the implant during the procedure adequately. Because your replacement tooth will be attached to a post drilled into your jaw, a sturdy foundation structure is required. The implant surgery may proceed once your dentist confirms that your gums are healthy and clear of gum disease. Patients with severe gum disease may be unable to get implants for various reasons. Two primary issues to consider include:
The implant necessitates the presence of underlying bone tissue that is both broad and dense enough to sustain the prosthetic root. If gum disease has progressed to the point where the jawbone is eroding, that reinforcement may no longer be available.

Like real teeth, implants require gums to support the root and lower crown. When periodontal disease is left unchecked, it may indefinitely eat away at the gums. This may also cause the implant to be inadequately supported.
Dental implant treatments need healthy gums and regular dental hygiene. They also require a series of measures spread out over 3 to 9 months.
Implants are not out of the question for patients with gum disease
According to an NCBI study, gingivitis is the most common form of periodontal disease, affecting up to 90% of the population. It is a reactive disease that can be reversed by improving oral hygiene. Moreover, patients in any phase of periodontal disease may be eligible for dental implants after completing treatments. Patients with mild to severe gum disease may only need to keep the condition in check. This may necessitate frequent dental cleanings and adherence to a stringent dental care regimen. A dentist may also advise the patient to avoid certain behaviors that impede recovery. Such habits may include:
Smoking

Tobacco eating

Consuming alcohol
After the condition has resolved, the dentist may refer the patient to an oral surgeon to decide whether the mouth is suitable for implants. But if the patient has severe periodontitis, the dentist may propose gum grafting before implant placement.
Gum grafts, also known as gingival grafts, can treat receding gums. Your dentist may refer you to a periodontist for this basic surgical operation. A gum graft begins with a periodontist removing a piece of tissue from the hard palate or surrounding intact gum tissue. They will then bind it to the region where the gums have eroded. This operation is relatively brief, and you may take your leave as soon as it is over.
A variety of bone graft tissues may be utilized to repair a jawbone. A natural bone transplant or a synthetic bone graft can support new bone development structures. Consult your doctor about the appropriate approach for your condition. It may take months for the grafted bone tissue to regenerate sufficiently to sustain a dental implant. In certain circumstances, minimal bone grafting may be required. This may even be performed concurrently with the implant operation. The state of your jawbone ultimately determines the appropriate option.
Not every patient is an instant fit for dental implants. However, nearly everyone can benefit from implants with adequate oral hygiene and perhaps after having specific treatments. Consult a dentist regarding your tooth replacement alternatives if you have periodontal disease or implant failure.
Frequently Asked Questions

No. If tooth loss is unavoidable, pulling it is frequently the best option. On the other hand, Gum disease does not just go away when a tooth is lost or extracted. If left unchecked, it may result in further tooth loss.

Yes. Your risk of having gum disease won't go away if you receive an implant. Without adequate treatment, you may get peri-implantitis, a type of gum disease. Peri-implantitis develops when bacteria accumulate and damage the gum tissue and bone surrounding a dental implant. Among the symptoms are:
Bleeding

Halitosis

Implant loosening
Below are a few ways to avoid peri-implantitis:
Make brushing and flossing a habit.

Frequently see your dentist. Twice in a year at least.

Consult your dentist about prophylactic therapy to prevent bacteria from forming.

Maintain a healthy diet.

Limit or quit smoking or vaping.
However, if you get peri-implantitis, there are therapy options available to cure the illness and protect and repair your implant.