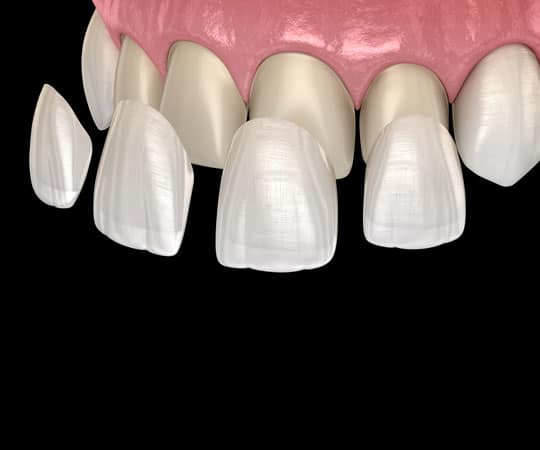 5 Ways Veneers Can Improve Your Smile
Nobody wants an ugly smile caused by damaged, misshapen teeth. If you feel self-conscious about the cracks and chips exposed when you smile, we want to let you in on some exciting news. You can have your smile transformed by getting dental veneers.
The process is quite a simple and minimally invasive technique, which uses thin porcelain shells to achieve better-looking teeth. The great thing about it is that Dr. Uparika Sharma, a leading Bellevue dentist, will get custom veneers crafted for you that suit your unique needs and give you a natural, good-looking set of teeth. 
Make your smile white and bright
Many people who long for sparkling teeth usually opt for teeth whitening. Some people don't get the desired result because they don't respond well to the whitening agents. Or they have dental stains that are too tough and extreme for the teeth whitening products to be effective.  Sometimes getting teeth whitening products might not work. 
Dental veneers are a better option for having a white set of teeth because they are more resistant to stains. You don't have to worry about discoursed teeth. All you have to do is get your dental veneers. When you come to the office, Dr. Uparika Sharma will give you a schedule for your checkups so that your dental veneers stay white and pearly for a long time.
Close gaps and hide imperfections
People with small gaps in between their teeth and others with misshapen, imperfect teeth usually have a hard time struggling to conceal it with closed smiles. You have to admit it. It's tiring spending all day forcing yourself not to smile when all you want to do is laugh out loud. 
The porcelain shells were made to replace a missing tooth while giving you a very natural look closely matched to your teeth' original color. You can always depend on veneers to even out any irregular gaps that reduce your smile's beauty. With veneers, you have freedom. The freedom to smile without caution and be confident in yourself.
Veneers are also great for chipped/broken teeth. They add resilience to the teeth and make them stronger and more resistant to chipping. Dental veneers work very well for covering cracks and chips, but if the damage to your teeth is severe and extreme, we may need to use a crown or dental implants to give you healthy teeth.
If you've seen celebrities you admire with sparkly, perfect teeth or someone you know with teeth that got better overnight, chances are they used dental veneers to achieve that gorgeous look. You too can! Tap into the power of veneers and have the cracks and chips in your teeth covered overnight.
Straighten without orthodontics
You may think that minor misalignment of your teeth is an issue that will require long months of braces. You are right, but there is an easier way. Veneers usually straighten the teeth without the need for orthodontic treatment.
Veneers are a quicker and less costly way to get your teeth straightened.
Everything you've wanted in a smile is waiting for you in the form of veneers. If you are still feeling confused, the best way to ensure that veneers will be effective for you is to stop by our dental office for a personal assessment and evaluation. 
Visit the dentist to transform your smile
When you visit our office, Dr. Uparika Sharma will assess your teeth for veneers. Usually, veneers will be recommended to fix minor misalignment and other issues. Get your dental veneer placement today to attain that picture-perfect smile that leaves everyone around you amazed. You can visit our office or put a call across to 425-998-8109.