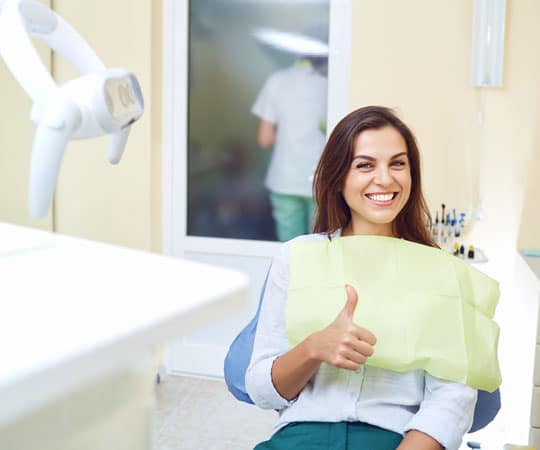 Top Five Procedures In A Smile Makeover
Everybody loves a bright, pearly smile. A great smile can restore your confidence and give you access to places you've never thought of. Unfortunately, not everyone is blessed with a perfect smile. The good news is even if you've never had a great smile, and most of your teeth are chipped, worn-out, or discolored, there's something that can be done about it.
A smile makeover aims to restore the color, shape, and appearance of your teeth so that you can smile comfortably without restraint. Before you get your smile makeover in Bellevue, you need to know that many procedures can be incorporated depending on the current state of your teeth.
Teeth brightening is a technique to whiten your teeth and improve their color. It's one of the most common procedures that can be incorporated into a smile makeover, and it's a very fast way of transforming your smile overnight.
In just one visit to your dentists, you can get a dental cleaning that will polish your teeth and make your smile dazzle. When you want to get your teeth whitened, expect to have a brightening gel applied to the lacquer of the tooth and then actuated with light to help remove those stains that never seem to go away.
Solitary treatment is another technique used to target specific parts of the tooth that are not the same shade as others. After the treatments, the whole shade of the tooth usually evens out to be a uniform color.
Porcelain veneers are thin shells used to improve the appearance of your teeth. They serve many purposes, which include lightening up your smile and covering up imperfections in your teeth. The wonderful thing about porcelain veneers is that they are made to match the color of your teeth and shape. They appear so natural that nobody else would even know that you have had any work done on your teeth except you tell them.
White composite tooth fillings
Natural-looking composite fillings may be chosen over silver amalgam fillings for your teeth. This is because composite tooth fillings are more natural-looking, and they are generally better for dental issues. Amalgam fillings don't look natural, and they may even make the shade of your teeth look dull and unattractive.
If you're not a fan of people staring at your braces, you'll love clear aligners. They are invisible braces. They are made of a plastic tar material, and they are better designed to modify the positions of your teeth. They work by applying gentle force on the teeth that gradually move into the correct position over time. More people opt for clear aligners to be incorporated into their smile makeover because they are very discreet. Since they aren't visible, it's easy for you to use them without anybody knowing.
Porcelain crown and dental inserts
Custom-made porcelain crowns are used to cover up damaged teeth and strengthen them. Dental inserts on the hand are used to replace missing teeth. They are called inserts because they use metal posts to position themselves in the jaw bone, thereby replacing the missing teeth. After this, a crown is added over the post to complete the procedure.
A smile makeover is the genius solution that people struggling with concealing their bad teeth will love. 
Start your smile makeover by visiting our Bellevue Azalea dentistry office today to consult with Dr. Uparika Sharma. Your teeth will have to be evaluated to know their current state and determine what exactly you can stop or start doing to improve the situation.
You deserve a smile that wows everybody, including yourself. If you want to take a step right away, call us at 425-998-8109 to schedule an appointment with us.