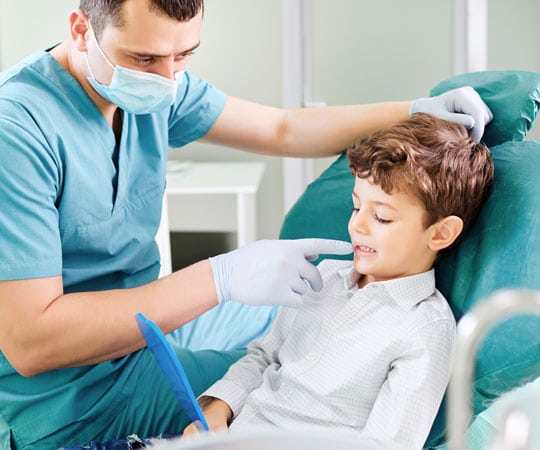 4 Things to Ask Your Kid Friendly Dentist
During a visit to the dental clinic, parents usually have questions that they need to ask their kid's dentist. Whether a general dentist or a cosmetic dentist, your kid needs to start seeing a professional dentist that will guide them in the journey to good oral health care. Oral care for children is just as critical as oral care for adults. In this article, we created a list of questions that parents commonly ask a dentist in Bellevue. 
a pediatric dentist will explain to you about
1. When the first dentist visit should take place
One of the most critical questions that a parent should ask is when the first dentist visit should be. Most dentists recommend that the first dentist visit should be when the child is 12 months. It can also be within six months of the first teeth coming out. The dentist will need to examine your child's teeth, gums, and jaw during the dental visit.
2. How to prevent cavities
A kid-friendly dentist is in the best position to tell you how best to prevent cavities in your child's teeth. It is recommended that children use a pea-sized amount of toothpaste to brush their teeth. Your child's dentist can also show you the best kind of toothpaste to prevent cavities. Your dentist can also share a few oral care tips that will help your child have the healthiest set of teeth possible.
3. What can be done to keep a child calm during visits?
Dentist visits can be very stressful when it involves children. A good pediatric dentist will make your child feel at ease. You can even prepare your child ahead of time by practicing at home. A good talk to explain the benefit of oral health to your child can also help.
4. What happens during a visit to a kid-friendly dentist?
It is not uncommon to see parents get worried over their kid's visits to the dentist. A considerable part of this worry is based on the uncertainty of what the visits to the dentist will involve. A good child's pediatric dentist will tell you exactly what to expect when your child goes to see a dentist.
One of the main things your child's visit to the dentist involves is a thorough assessment of your child's teeth and gums. The evaluation is important because it will help the dentist screen for any cavities. Another thing that the visit may involve is a thorough cleaning of your kid's teeth. Your child's dentist may use the opportunity to ask about any harmful oral habits that your child may have. Whether or not your kid's dentist will schedule another appointment is dependent on the state of your child's teeth.
There's a good chance that your child will benefit from a visit to Bellevue azalea dentistry. Everybody needs a dentist whether they feel their teeth are healthy or not. If you ignore your child's oral health, you might be making a terrible mistake that will result in serious dental issues down the line.
For your kids to enjoy the benefits of a dental checkup, visit our office so that Dr. Uparika Sharma can have their teeth assessed. Dr. Uparika Sharma is a kid-friendly dentist who is very good at providing dental care for children. Contact us by dialing 425-998-8109 to schedule your appointment today. If you still have questions or concerns, you can stop by our office to have your questions answered.